Communicate with Confidence: Virtual Training Series
Registration is open for our next cohort beginning in Feb.
This professional development series is tailored to the unique needs of high performing women seeking to take their communication skills to the next level and who want the benefit of learning in a collaborative environment.
This series is specifically designed with women leaders in mind. The Communicate with Confidence Virtual Training Series is designed to build self-awareness, personal accountability, and the communication skills necessary to succeed in business and life.
100% virtual with weekly touchpoints for six weeks in six- to eight-person cohorts
Content is delivered in bite-sized chunks that learners can consume and apply all at once
Personal Communication Guide
Practice scenarios based on your unique circumstances
Access to coach via phone, Voxer, email in between sessions
Thirty-minute individual coaching call and access to coach after completion of the series via phone, Voxer, and email
Investment: Pay what you're able to.
Yes, you read that right, you decide what you can afford to pay for the course, and I'll be happy to oblige!
Benefits include;
Carrying yourself with confidence no matter the situation
Handling issues by talking them through
Enjoying increased sales and higher profits, as you learn to make more polished presentations, "sell" yourself -- and your products -- more effectively
Assisting individuals, teams, departments and groups in interacting with one another smoothly and productively which in turn will allow people to meet more of their day-to-day deadlines and long-term goals.
"I don't think you realize how impactful this series will be for people."
-Current Client
"I struggle to find solid, practical, and transformative coaching for emerging leaders. Alex has found a special way to connect and transform this generation from individual contributors to the next leaders of our organizations."
-VP, Human Resources
"You would think that after 20 years in the business I would have figured this out on my own, but you know the old saying, doing the same thing over and over again but expecting different results is the definition of insanity. Stop the insanity Alex is money well spent."
-K. Calhoun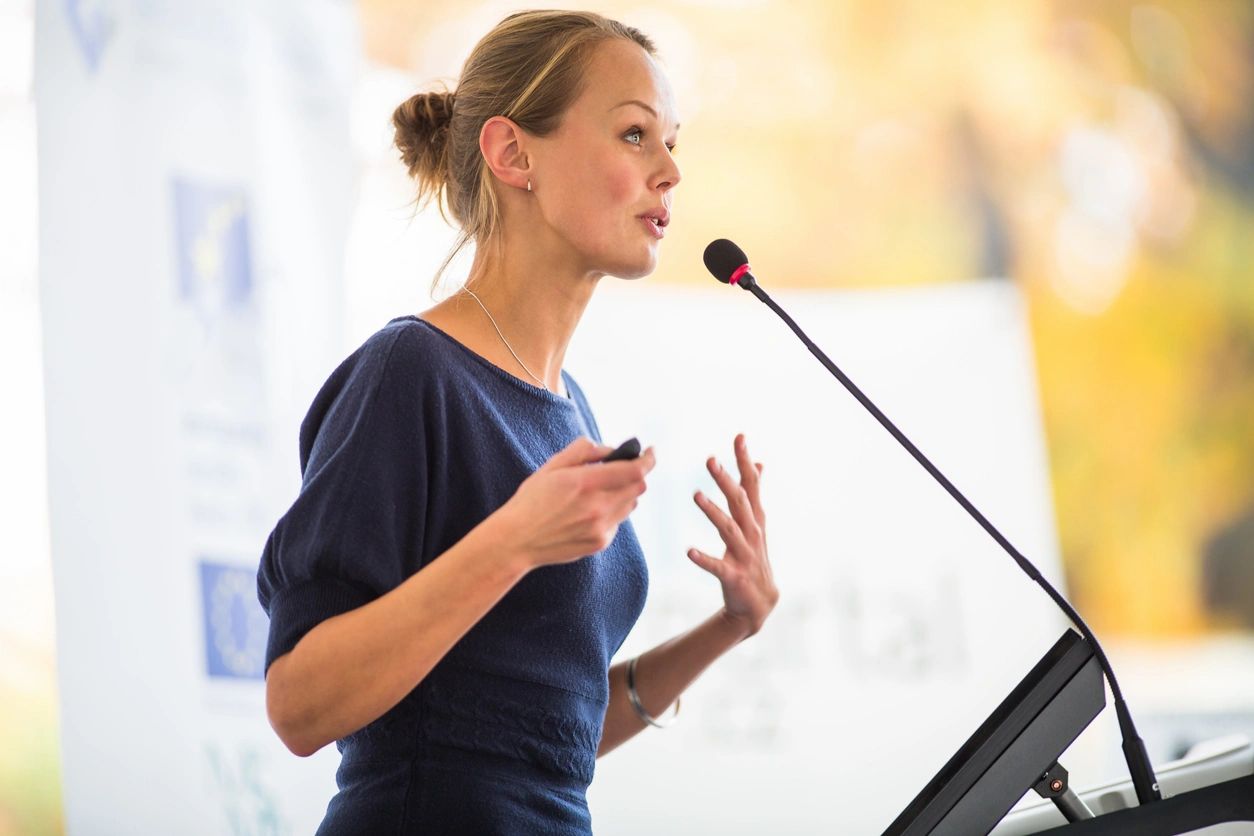 Session Agenda and Objectives
Session 1: From Self Conscious to Self-Confident 
How imposter syndrome is impacting your communication
Specific listening skills to help you tune in to what people are saying
How to identify and eliminate weak words, body language and voice patterns that steal your power
How to use communication techniques that result in predictable, positive responses from people
How to get people to like, respect and support you
How to perform confidently in tough situations -- including negotiations, conflicts, essential meetings and crises 
Session 2: You Deserve to Be Heard 
Timing is everything: When you're most likely to be heard and when it's better to hold your tongue
How to interrupt without offending
Crucial differences in how men and women communicate -- and how to use this awareness to get more respect
The simple secret of creating an immediate connection
Learn why taking yourself seriously affects the way others see you; specific ways to demonstrate your self-respect
Making requests in a way that encourages people to cooperate with you
Session 3: Boundaries and Beyond 
How to create consistent behaviors that make it easy for you to set limits
What to do when you're interrupted or ignored (so you don't get flustered and do get results)
What to do when someone bullies or intimidates you
Empathy: Your secret weapon for defusing a jerk
Say no in a way others respect
How to respond when others don't respect your boundaries
What to do when someone lies, guilt trips or makes unreasonable requests
Gently redefining relationships with your co-workers, so they know where you stand and how you want to be treated 
Session 4: Get Seen and Get Ahead 
Five steps to help you speak confidently in public
How to proactively prepare to participate in meetings
Presentations made simple, one easy framework for all of your presentations
Selling your point of view: how to make your idea their idea -- so it's supported enthusiastically
Session 5: Feedback, Coaching, and Affirmation
What are the differences? What are you really asking for or giving?
When you have to give feedback to others: How to do it kindness and grace
How to stay open to feedback without overreacting
How to react when challenged, so you come across even stronger.
How to build stronger relationships through conflict
Session 6: Putting it all together 
Planning for your future communication success
Identifying lessons learned
What does next level communication look like for you?
Celebration