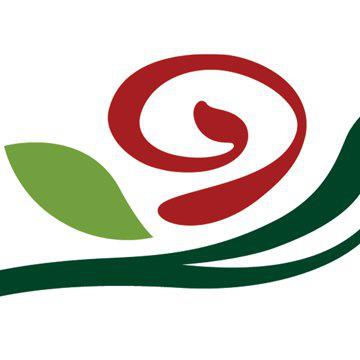 Last week, I was lucky enough to speak with the women of Alpha Gamma Delta at their Golden Convention in San Antonio, Texas. To say I was excited to be there would be an understatement. Being able to speak to others is a privilege  I don't take lightly.
I asked myself this question before I spoke;
"If there's only one sentence these women take away from their time with me, what would it be?"
The answer was the same for each session.
"Presence is a PROCESS, and PERFECTION isn't possible."
(I know this. I've tried to be perfect and failed.   They got to see photographic evidence.)
After my second session, a chapter advisor came up and said that she loved what I said about not chasing perfection.  She shared with me a part of the Alpha Gamma Delta purpose statement;
"To possess high ideals and to attain somewhat unto them."
I fell in love with this phrase immediately.
The advisor knew I was going to speak with the collegiate members (younger women of the organization) the next day and suggested I remind them of this part of their purpose statement.
So I did.
Afterward, one of the young women came up and thanked me. She told me that in her chapter this statement often gets a bad wrap because of the somewhat. It meant a lot to her that I'd used this portion of their purpose to point out that perfection isn't the goal, or even possible. I was grateful to hear it and hoped it had the same effect for the other women in the room.
Somewhat means:
in some degree or measure (Meriam Webster)
or
not entirely, but getting there (Urban Dictionary)
I don't know about you, but I don't know anyone who has everything figured out all of the time. We're all working on the somewhat version of ourselves.
Here's what I know;
There are many ways we can improve our presence.  From voicing and gestures to words and body language,  we can get better. 
And…
We must acknowledge that we fall short of perfection and make it safe for others to do the same.
Today I'm challenging you to be like the women of  Alpha Gamma Delta;  embrace the somewhat of your process while striving for high ideals.
Thank you, women, of Alpha Gamma Delta for hosting me during your convention. A special thank you to the women who shared their thoughts on the AGD purpose statement with me.  And, last but not least, a huge thank you to Susan Zarnowski, who saw my work first and invited me to share it with AGD. 
https://pswithalex.com/wp-content/uploads/2018/07/AGD-.jpg
360
360
Alexandra Rufatto-Perry
https://pswithalex.com/wp-content/uploads/2018/04/logo_pswithalex-1.png
Alexandra Rufatto-Perry
2018-07-04 05:12:53
2018-07-04 05:12:53
To Possess High Ideals and Attain Somewhat Unto Them