"Confidence curator, professional speaker and master of executive presence. She is my top pick for someone to facilitate a conversation on how to master a room. She is talented and teaches in a thoughtful, direct way so you can have the confidence to deliver!"
Through Communicate with Confidence, I met senior women with similar challenges in different industries and had a safe space to share and learn basic tenets of communication – Boundaries, Normalizing thinking time, Executive Presence, Preplanning. Alex was kind to sincerely accommodate each of us both through group and individual session. I am positively energized to put the learnings into action and have my cohort to exchange notes with through my journey. The course itself had a great cadence, homework and personalized situation discussions. For the first time I learned the power of influencing by being a great listener and about demonstrating and teaching how communicate with mutual respect. Coming from a male dominated energy industry this is very important.
"When I first met Alex, something inside of me said yes to working with her right away. The experience, so far, has exceeded my expectations. Alex is very knowledgeable and encouraging throughout the process. I was so stuck with my own speaking career that even creating speeches was a huge hurdle for me. With Alex's support, I was able to create all my outlines for upcoming events, work on presenting in an even more powerful way and get my media kit sorted out. Because of Alex, I was able to overcome most of my blocks, which resulted in feeling more confident in reaching out to conference organizers, taking my speaking career to the next level and achieving more success in my business, overall. I highly, highly recommend working with Alex. Thank you, Alex! You rock!"
"I'm guilty! I'm guilty of putting people to sleep with my boring elevator pitch. I believe I was the poster child for Alex's post "You're putting me to sleep."  Alex helped take me from generating yawns with, " I work with document management," to, "I  protect you from fines and jail time." You would think that after 20 years in business I would have figured this out on my own, but you know the old saying, doing the same thing over and over again but expecting different results is the definition of insanity. Stop the insanity Alex is money well spent."
"As an HR professional, I struggle to find solid, practical and transformative coaching for emerging leaders. Alexandra has found a special way to connect and transform this generation from individual contributors to the next leaders of our organizations. Her career path has allowed her to grow and learn from a diverse and talented set of mentors. I am excited to hear how you found success with this firm!"
"Alex is an amazing coach! If you would like to land your next speaking opportunity, improve your presence in the boardroom or capture more hearts with your stories … Alex is the best investment for your next round of opportunities. On the personal side, Alex is very invested in her clients, which is not something I experience often. She will be the truest champion and advocate for you. She was for me."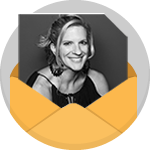 Sign-Up for My Weekly Newsletter
No spam. Just nerdy stuff about speaking, written by me...for you!