Hire Alex as Your Keynote Speaker
From conferences and seminars to boardrooms around the country, Alex Perry entertains and educates audiences with her unique blend of science and storytelling. As both a Speech-Language Pathologist and a Communication coach to C-Suite Executives and professional speakers, Alex understands the discipline and art required for the exceptional communication and masterfully weaves stories with inspiring, actionable content. You've come to the right place if you're looking for an engaging, practical, and actionable keynote!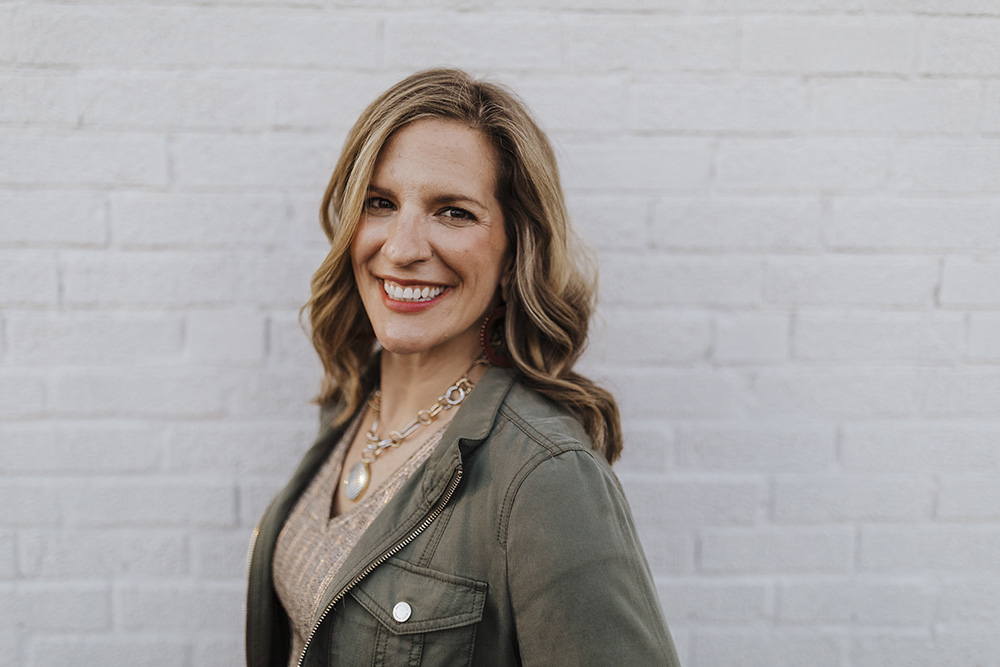 Three Keys to Executive Presence
Leadership roles are given to those who look and act the part. Having leadership potential and talent isn't enough. How you act, speak, and look is critical to your success at every step in your career journey.
According to the Center for Talent Innovation research, roughly 80% of executives surveyed said exuding confidence and grace "under fire" contributes to a person's leadership presence. Approximately 80% of executives surveyed said notable appearance blunders and unkempt attire detract from a person's leadership presence, and 60% say excellent speaking skills contribute to a person's leadership presence.
In this interactive keynote, you'll learn the keys to executive presence and what you can do to enhance your presence. You'll experience the transformative effects of tiny tweaks. Gain a competitive advantage in leadership by developing your presence. Participants will walk away with tools and tactics to show up, speak up, and stand out as a leader.
The Best of Us
Imagine how much better your job would be if your colleagues knew how to get the best out of you and vice versa. When you share what brings out your best, your communication, productivity, and satisfaction at work improve.  Defining and describing how we work best is a simple and effective way to get conversations started that drive action and positivity in the workplace. In this interactive keynote, participants answer four key questions to bring out their best at work and create a personal user manual to use as a tool to enhance communication during one on one and team conversations.
How to Lead in Hybrid
Hybrid work is here to stay. How do you build productivity in a hybrid workplace? What does leadership look like when you sit screen to screen? How do you set expectations and handle difficulties?
In this interactive keynote, participants will learn best practices in hybrid work that help build trust and keep teams moving forward. Participants will have the opportunity to engage in sharing what's working and what's not in their hybrid work models.
Participants will take away practical strategies for setting expectations for hybrid work, building trust and connection in multiple workplace scenarios, and best practices for hybrid leadership.
Crash Courses in Confidence
From social media make-believe to unrealistic lifestyle standards to workplace inequality, it is no wonder why today's average person struggles to find confidence. We struggle because we've bought into the idea that there is a checklist of traits, possessions, or accomplishments we must have before we can even say the words: 'I am confident.' 
This "crash course" in confidence is based on my book Minivan Mogul: A Crash Course in Confidence for Women and designed for busy, everyday professionals. My "road rules" for success include rolling with your quirks, the gentle reminder that nobody–, not even Google–knows everything, a reminder to be yourself even in the most awkward moments. 
Confidence isn't something to be built, found, purchased, or given. You already have everything you need to be confident, and all you have to do is choose. 
In this engaging keynote, your participants will learn three road rules for confidence, three warning lights for confidence problems, and three maintenance checks to complete to keep themselves on the road to success. I'll bring the snacks and stories. You pick the playlist, and we'll enjoy the ride.